Now that college admissions is moving back into more of a test-preferred environment, students don't have to struggle with the choice of whether or not to take a college entrance exam but rather which one. In a recent industry podcast, Test and the Rest: The College Admissions Industry Podcast, Woodlands Test Prep Founder Susan Powers weighs in on the important factors in choosing between the digital SAT and the ACT.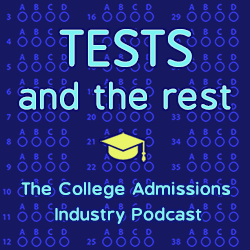 What are five things you will learn in this episode?
Why should students give thought to which test they want to take?
How are the ACT and digital SAT different?
How does the ACT Science section play into a decision about which test to take?
Should you prepare for both the ACT and digital SAT?
Are there any general rules for what types of students are better suited to either test?